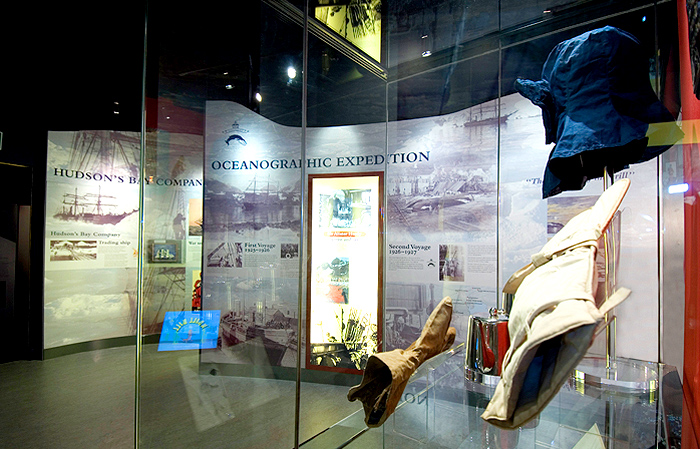 Discovery Point – Dundee
RRS Discovery rests alongside this exhibition which tells the story of Captain Scott's
polar expeditions.
Six galleries of graphics explore how the ship was constructed and launched, concluding with
her adventures in the Antarctic. The graphics highlight the routes around the southern hemisphere and the personal lives of Scott's' crew.
To encourage visitors into the building we bought the exterior bollards to life, changing them into penguins marching towards the entrance – children love them.


Client:
Dundee Heritage Trust
3D designer:
David McCabe Design
Completion:
2006
Short listed for the 2003 Gulbenkian