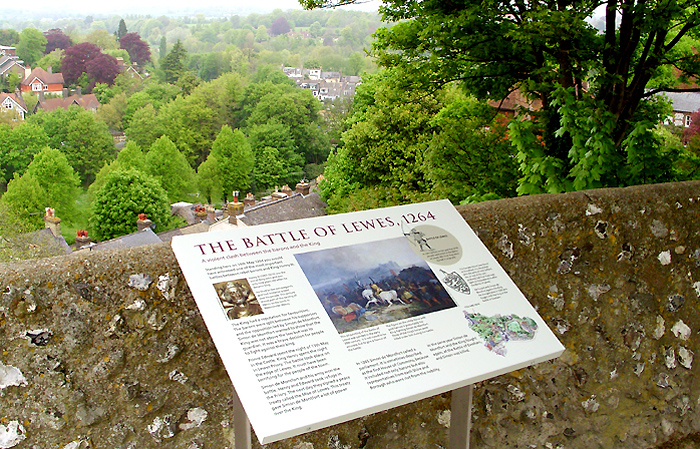 Lewes Castle & Barbican House Museum – Lewes
Lewes Castle graphics comprise of external interpretation lecterns and a five meter timeline in a visitor pavilion also housing a 360° panoramic photograph of Lewes and surrounding countryside. Some of the interpretation panels incorporate braille.
Within the Barbican House Museum new interpretation graphics for the Medieval Lewes gallery explains more about the history of the Castle.
Outside the Museum and around the Castle grounds we designed all the external signs.