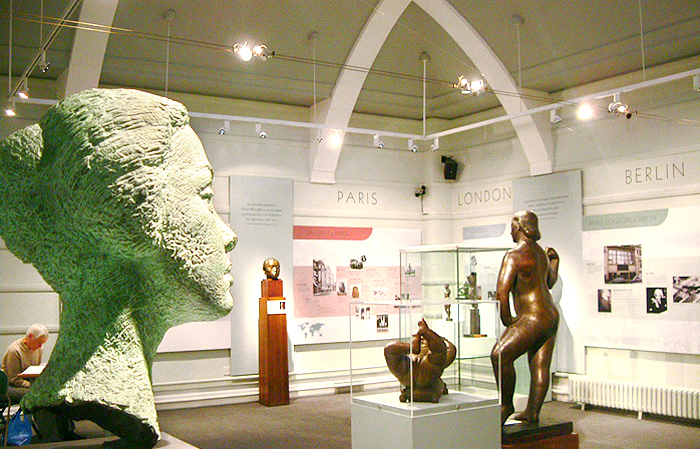 Dora Gordine – Sculptor, Artist, Designer
Dorich House Museum & Kingston Museum – Temporary Exhibition
A major exhibition celebrating the life of a woman once hailed as one of the finest female sculptors in the world. The retrospective exhibitions were staged at two venues which explored the life and work of Dora Gordine. As part of the Museum exhibition Dora's work is exhibited alongside her contemporaries, including Henry Moore and Jacob Epstein all of which required object labels.
The graphics were designed to compliment Dorich House, a 1930's building, in both colour and style. The graphic design work included all advertising for both venues including banners, leaflets, posters and invitations.